A transcript provides a word-for-word account of everything everyone said in your episode, with timestamps to indicate when they said it.
Anne Albright Transcription is a 100% human transcription service. You benefit from easy-to-read transcripts and specialized formatting. Our transcriptionists follow your formatting instructions, ensuring you get a transcript ready to use in any professional setting.
Get a text version of your podcast...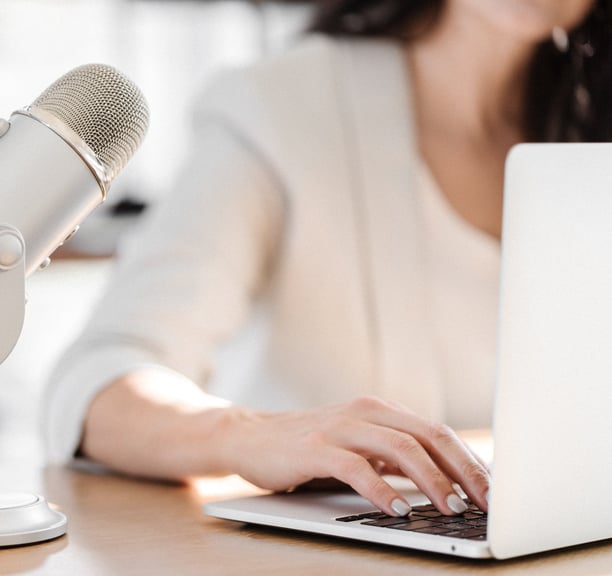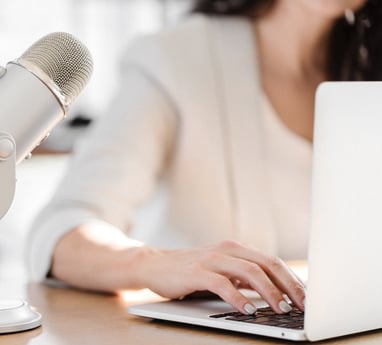 Benefits of transcribing a podcast:
Transcripts can help with SEO optimization, which is essential for growing your podcast and increasing your audience.

With a transcript of your podcast, you can cater to different content consumption styles and facilitate hard-of-hearing people.

A transcript can compensate for the lack of audio capabilities and provide convenience for your listeners.

Transcribing your podcast can increase your internet searchability and expand your reach by enabling you to use your podcast content on other platforms.

Podcast transcription can be used to create additional content such as blog posts, newsletters, eBooks, or courses based on podcast topics. It can also generate more revenue by attracting sponsors, advertisers, or subscribers who appreciate the added value of transcripts.